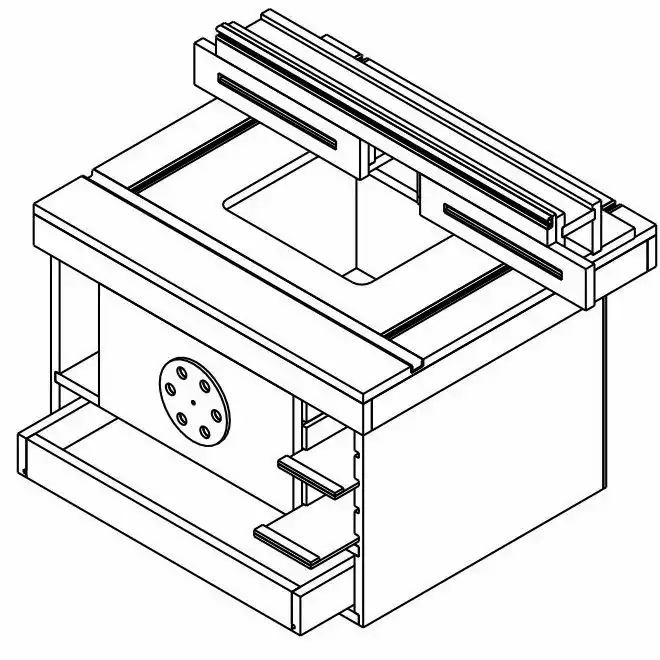 Router Table Fence + Cabinet
$15AUD
Buy Plans
Plans are in metric
Plan Contents
These plans include
21 page PDF

Cut lists
Alternative Cut List (Fence only and Cabinet only, if you're retrofitting)
Dimensional Drawing Digrams
Hardware listing

MaxCut cut lists (MC3)
Fusion 360 3D Models (F3D)
To open the Fusion 360 files.. To view/edit the F3D file, use Autodesk' Fusion 360 which is free (for hobbyists/startups/students) from Autodesk, available for Mac and PC.
http://www.autodesk.com/products/fusion-360/overview
To open the MaxCut Cut List file… Use MaxCut. The "Community Edition" of MaxCut (Windows only) is free.
Opening the file will allow you to make any adjustments to the dimensions and regenerate the cut list. For example, if your table saw was a little larger or smaller, or if your plywood is thicker. It will also allow you to switch between imperial and metric.
https://www.maxcutsoftware.com/
Videos